2023 Conference
Main Content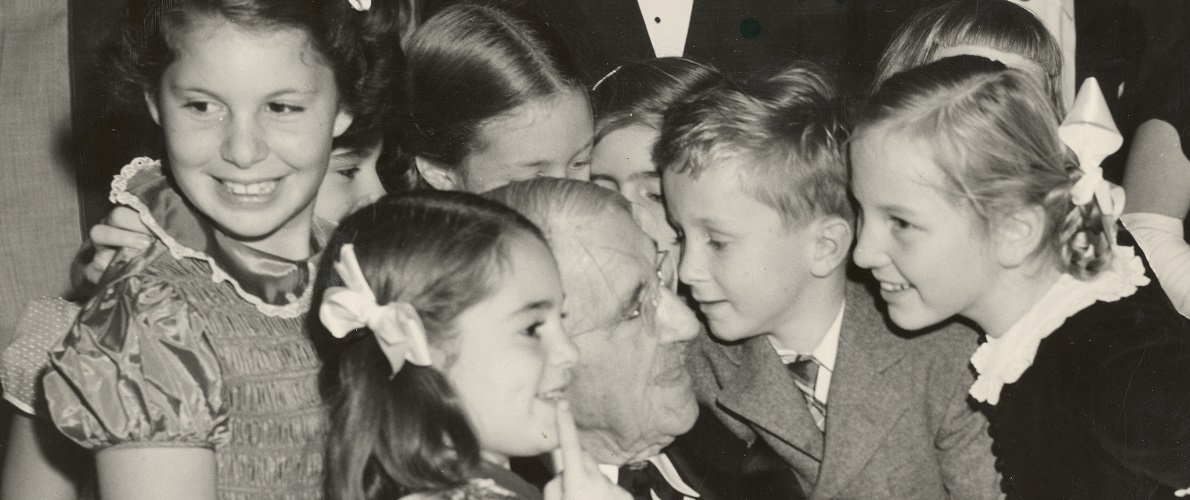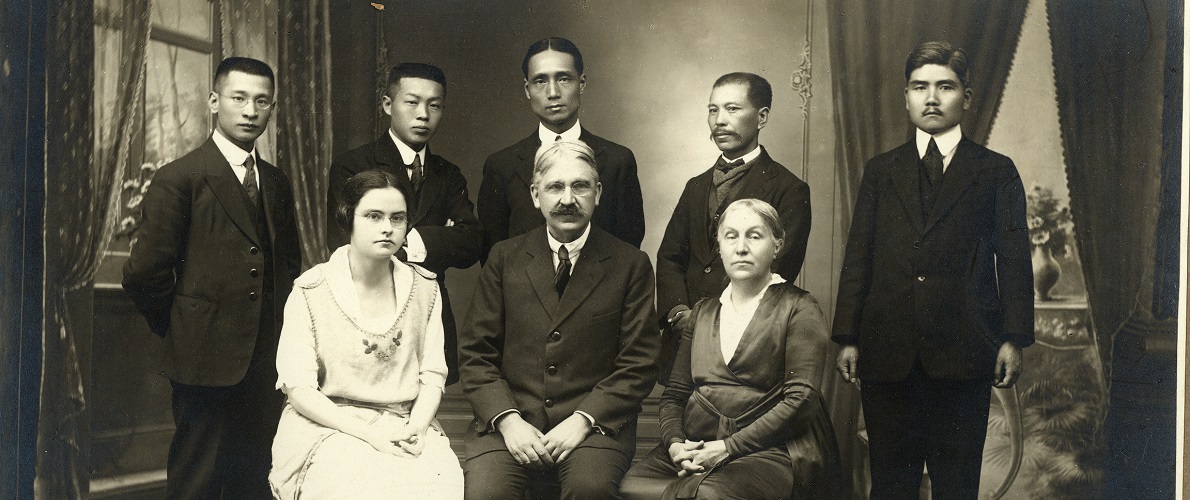 John Dewey and His Legacy for Education
October 12-14, 2023 • Southern Illinois University • Carbondale, IL
Join us in celebrating the reopening of the Center for Dewey Studies with an international conference on John Dewey's legacy!
Overview
The Center for Dewey Studies, the School of Education, the School of History & Philosophy, and the Morris Library at Southern Illinois University invite you to submit proposals for presentations at an interdisciplinary, international conference celebrating the legacy of John Dewey for education, broadly construed. Dewey's pragmatist and progressive philosophy of education has had a significant, worldwide impact on theory, policy, and practice for well over a century, and the significance of and appreciation for his ideas continues to grow. In particular, Dewey's philosophy of education has been highly influential on education theory and pedagogical practice in China in recent years. This conference will explore Dewey's philosophical and practical contributions, especially with respect to the study and practices of education, as well as further developments of Dewey's ideas in contemporary theory and practice. Any work on Dewey or in a Deweyan spirit that touches on education is welcome. We are especially interested in work that speaks to the relevance and impact of Dewey internationally. Scholars from any relevant disciplines and fields, at any career stage, are encouraged to apply. 
Invited Speakers
Jim Garrison – Professor Emeritus in Foundations of Education at Virginia Tech; winner of the 2023 SAAP Herbert Schneider Award for his career-long achievement of distinguished contributions to the understanding of American Philosophy.
Larry Hickman – Professor Emeritus and former Director of the Center for Dewey Studies (1993-2015), Southern Illinois University
Peng Zhengmei – Professor & Director, Institute of International and Comparative Education at East China Normal University
Sarah Stitzlein – Professor of Education & Affiliate Professor of Philosophy, University of Cincinnati; Co-Editor of Democracy & Education.
Sun Ning – Executive Director, Dewey Center & Associate Professor, School of Philosophy, Fudan University
Tu Shiwan – Associate Professor of Education and Director, Center for John Dewey Studies at Henan Normal University
Emerging Scholars
We encourage submissions from students and early career scholars. Emerging scholars might especially consider submitting a flash talk proposal. We are currently raising funds for an SIU Dewey Center Emerging Scholars Award to assist with the costs of attending the conference. All proposals from students will be considered for this award, as will proposals from scholars within 5 years of receiving the Ph.D. who are not in tenure-track positions or who are otherwise in financial need. 
Emerging scholars are also invited to apply for the Dewey Studies Mentoring Sessions, where they will be matched in small groups with prominent experts from SIU, from our list of guest speakers, and from other organizers and participants with similar interests. Mentees in this session will submit a written version of their presentation for feedback from their mentor. You will be asked to indicate your interest in these sessions when you submit your abstract.
Virtual Attendance
We will provide online participation modes for attendees unable to travel to Carbondale. We will also have a limited number of spots for remote presenters; we encourage all presenters to plan to come to Carbondale, if possible, to enjoy networking with others and learn about the significant resources for Dewey Studies available on the SIU Carbondale campus. Emerging Scholars Awardees and Mentoring Session participants will be required to participate in person.
Publication Opportunity
We plan to publish Selected Proceedings from the Conference (details to come).
Submission Instructions
Proposal Formats
Traditional Talks. Proposals for traditional talks should include an abstract of up to 500 words, plus a bibliography of sources cited.
Panel Discussions. Proposals for panel discussions should include a 500-word panel abstract describing the topic, as well as a 1–2-page description of the panel rationale, format, and the contribution of each panelist. Panels should not be loose collections of individual traditional talks; they should have a specific rationale for being presented together, with a format that matches the topic and rationale.
Flash Talks. These talks will be brief introductions to the author's project, followed by a networking session. Proposals for flash talks should include an abstract of 150 words, plus a bibliography of sources cited. Traditional talks which cannot find space on the main program will be considered for flash talks.
International Attendees
If you have applied to present or plan to attend the conference, and you're coming from a country that requires a visa for entrance into the US, you should begin the application process immediately, even if you are not sure you will attend. Wait times for visa interviews are quite lengthy in many places. Please email us to request a formal letter of invitation to use in your application.
Click here to submit - Deadline May 15 (EasyChair account req'd)
Program Committee
Matthew J. Brown, Program Chair – Director, Center for Dewey Studies at SIU
Matt Ferkany – Department of Philosophy, Michigan State University
Johnathan Flowers – Department of Philosophy, CSU Northridge
Kyle Greenwalt – Department of Teacher Education, Michigan State University
Megan K. Halpern – Michigan State University
Bethany Henning – Department of Philosophy, Xavier University
Danielle Lake – Director, Center for Design Thinking, Elon University
Grant Miller – School of Education, SIU
Stefan Neubert – Dewey Center & Human Sciences, University of Cologne
Sun Ning – Dewey Center & School of Philosophy, Fudan University
Becky L. Noël Smith – Liberal Studies, Education & Human Development, CSU Fresno
Zachary Piso – Department of Philosophy & Hanley Sustainability Institute, University of Dayton
Barbara Stengel – Department of Teaching and Learning, Vanderbilt University
Kenneth Stikkers – Philosophy & Africana Studies, SIU
Mark Tschaepe – Philosophy & General Studies, Prairie View A&M University
Chris Voparil – Humanities and Culture, Union Institute & University
David I. Waddington – Department of Education, Concordia University
Leonard Waks – Professor Emeritus of Educational Leadership, Temple University